When you say ROI, do you mean Return On Investment or Risk Of Inaction? Implement Spine HRMS to utilize your human resource potential completely.
Fixed assets of your organization are the actual driver of long term economic growth. Manage your fixed assets effectively with Spine Assets Management to prevent depletion.
We believe that the opportunities increase when you help others win. A little win for a partner is a little win for us. Let's bring our two businesses together to begin the journey.
"The value of a business is a function of how well the financial capital and intellectual capital are managed by human capital. You'd better get the human capital part right." Dave Bookbinder
Your employees are at the core of your company's success and the way you manage people should reflect that. That's where Spine HRMS  and Payroll comes in to play. Strengthen your workforce now connecting technology.
Our Mission is to provide industry, constant upgrade of technologies for HRMS & FIXED ASSET MANAGEMENT with customer- centricity, brand & organization building.
AI Technology
ADVANCEMENTS
Make your people to feel more connected to workplace by incorporating Spine HRMS with advanced AI technology and see how it makes the difference. Let's break the molds!
Chatbots are the future of interaction between HR and employees.
Let systems to communicate with your people and reduce turnaround time for resolving employee queries automatically .
Put an end to proxy attendance with an artificial intelligence based technology. The web version captures the attendance by identifying, scanning and matching it against the library of known faces.
Let your employees to fulfill their designated number of working hours by marking their attendance which is controlled by assigning longitude & latitude fencing & by adding a geographical tag.
Uniform Version
Spine's uniform version, catering multi sector with readily available solution which can be used more widely with fastest implementation & continuous support.
Domain Expertise
We offer domain experience & expertise equally to help our client organizations to reach their long term goals by carrying knowledge on HCM & Asset sphere.
Industry Recognized
We are contributing to make organisations better by establishing foundation for their growth. Our users don't just come back, they insist others to do business with us.
Work Culture
Our culture reflects the realities of our people working together every day, guided by principles having a positive impact on our clients and partners which retains our growth.
client Speaks
Here's what they're saying
about us...
We keep HR and Payroll professionals relaxed by helping them to fast-track Human Resource , Payroll and Fixed Asset management process. We take you as you are and make you more than you ever imagined.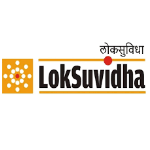 We are using Spine HRMS since May, 2017. We now revel in the benefits of quick payroll processing and maintaining organized data. Spine reports are helpful in fast and efficient processing of salaries, incentives, leaves, etc. Their Self help portal for downloading Pay-slip, income tax data for employees on their own have reduced a lot of work of our accounting team. We sincerely appreciate SPINE for the quality of client services provided post software installation.
We have been using Spine HRMS and Assets software since 2016. We are happy with the software as well as the support provided to us. The Asset software has greatly helped us in calculating asset-wise depreciation at various dates. Spine Attendance is one of the reliable solutions we have used so far. The best part about Spine is the support system since their services and knowledge are impeccable. Kudos to your whole team for developing such a great software.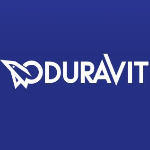 We have successfully completed 13 years of our birth in India which could not have been possible without your business association with us since 12 years. We would like to thank, for all your quality products, services, valuable guidelines and support extended to the organization. We believe that we will able to serve all our stakeholders in future with our long term relationship and business support. Looking forward to a long business association with your esteemed organization.
We took reviews before implementing the Spine HRMS system for the Chamber. The Chamber's HRMS activities have been smoothly running since five years. The spine HRMS system with its user's interface has helped us to get the employee view their attendance and their leaves in a click of a button. Spine HRMS acts as a platform for all our HR and payroll activities. Team Spine keep up the good work!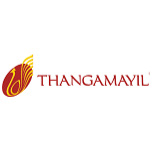 I know of no other company that designed a tool responsive to HRMS needs and concerns immediately for service requests. I am truly impressed with its flexibility, ease of use, and the service. Most flexible software made our employee connect easy and added legitimacy to what you are doing. We're consistently amazed by the power and simplicity of this product.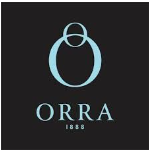 We would like to take this opportunity to thank Spine Technologies for their very user friendly Attendance and Payroll management software. We have been using Spine HRMS since five years and the experience is very positive. This software is very effective to automate HR process completely and add value to us. They understood our requirements so well that their solution are easily acceptable and up to the mark as required.
We are pleased to state that we are using service of Spine Technologies and using two software developed by them namely Spine HRMS & Fixed Assets for over 10 years. These solutions have been of immense help to us by providing valuable service in relation to HCM & Fixed Assets Management. This software is an effective tool that automates our HR process & Fixed Assets Management in most effective and timely manner.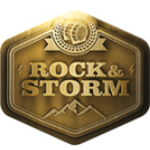 Firstly I would like to say thanks and appreciate to all spine customer/Tech support teams who are available for any kind of support related to Spine. "The most valuable service that Spine Technology provides our company is "peace of mind." I know that once I submit our payroll information, our employees will receive payroll checks or direct deposits on time, and I know that we are and will be compliance with state and federal laws regarding payroll.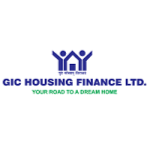 We have been using Spine HRMS & Assets since last 10 years and our experience with you has been really excellent. Whenever required, we have been getting timely upgrades, support and services from your team. We sincerely appreciate your services and wish that you continue to keep it up. We are proud to be associated with Spine Technologies.
Amara Hospital

Vasanth & Co.

Cotton King
Nykaa
Keventers

Total

Ahemdabad University

Amrita Vidyalayam
Baazar Kolkata

Fresenius Medical Care

Laqshya Media Group

Dinshaw's
SEBI

Eicher

Texmo Pipes

Wagh Bakri

Neotia

Medley
Metro

KS Bakers

Indoco
Lakozy Toyota
AYM Syntex

Eduacate Girls

Bikaji

IDBI Capital
Talk to an Expert Now!
Request A Call Back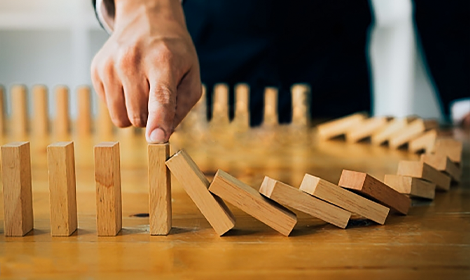 We are a premier software development company having over two decades rich experience in the domain sphere of HRMS Payroll & Fixed Asset Management.
Homepage 01