Partnerships Produce Stability
When They Reflect Realities And Interests
Second Source of Revenue
Increased sales activities drive new customers and revenues which facilitates to have a profound impact on reaching your growth goals faster.
Elevated Offering to Clients
Your business and our solutions can be aligned to deliver products & services that meet the needs of our customers which are bi-directionally relevant.
Additional Expertise & Resources
We will support you to ensure that your sales cycle is easy & efficient by offering training to strengthen the skill of your workforce and accelerate your sales.
Extended Network
Greater market exposure and expanded business opportunities makes you to take advantage of the more diverse marketplace we represent.
Benefits of Becoming A Channel Partner
Sales Management Option Support
Flexible Trial Keys for Spine Applications
Subscription Based Pricing
Quarterly Business Review
Volume Discounts
Company Listing in Online Partner Directory
Company Profile in Online Partner directory
Access to Out-of-Box Programs (web kit, logos tec)
Co-branded Collateral
Press Release Candidate
Lead Distribution Program(s)
Sales Team Incentive / SPIFF Program
24/7 Phone Technical Support
Video Training links
Assignment of Technical Account Manager
Increase Access to Product Management
Flex License for Administration
Partnership Programs
Partners are one of the driving forces for the Spine's Business, as they play a proactive role in product development and marketing.
| RESPONSIBILITY | LEAD REFERRAL (LR) | PREMIER LEAD REFERRAL (PLR) | SALES ASSOCIATES (SA) | SOLUTION PARTNER (SP) |
| --- | --- | --- | --- | --- |
| Identify Client | Yes | Yes | Yes | Yes |
| Lead Qualification | No | Yes | Yes | Yes |
| Software Demonstration | No | No | Yes | Yes |
| Software Finalization | No | No | Yes | Yes |
| Software Installation | No | No | No | Yes |
| Software Implementation | No | No | No | Yes |
| Territory Control | No | No | No | Yes |
PARTNER FEEDBACK
See what our partners say...
We believe in working with the group of people who inspire us for learning & growing and who are armed with the information, skills & tools necessary to effectively provide customers with the right solution.

We have been using Spine HRMS PayroIl software since last 2 years and our experience with you has been real!y very satisfactory. The organization is very professional, talented and very helpful in their work. Whenever required, we are getting timely upgrades, support and services from your team. Support is good. Feedback calls are quite helpful. Spine Technologies have become a trusted partner that I can absolutely count on. We sincerely appreciate your services and wish that you continue to keep it up. It's a good after product sales service. Co-operation and guidance on time  to  time basis. We are delighted  to be associated with Spine Technologies.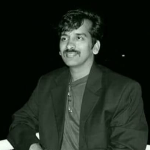 CBD IT is proud to be a long-standing Solution partner of Spine Technologies. Working with Spine has been one of the most rewarding partnerships we have worked on, for my Team and me personally.

We truly feel like an extension of the Spine team all working towards the best outcomes for our clients. No challenge is too much, and the team works so hard while still making it seem effortless. They are a truly inspiring bunch. It has also opened up so many opportunities to grow by connecting us with partners, as Solution Partner in the community and outside.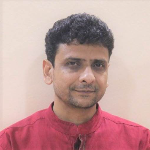 It's more than 14 years of a relationship with Spine Technologies India Pvt Ltd. I am happy to work as Pune Channel Partner of such a nice Principal company. Since the beginning Spine Technologies had a clear-cut focus i.e., on the products: Spine Payroll and Spine Assets. Because of the quality of products, regular updates and support: we could confidently say to our prospects "Yes, this is a quality product backed by strong, devoted company." When market was ready, Spine Technologies introduced Spine HRMS Suite which is feature packed yet simple to use.In Pune we confidently say to our prospects, "Just pickup any name from our customer list and talk to them about their experience, we are sure EVERY-ONE is happy." Thank you, Spine Technologies, – for being always there for us & customers.
Sales and Implementation Partner