Lets Root For Each Other &
Watch Each Other Grow

ICICI is the strategic alliance partner of Spine Technologies. ICICI Bank is a leading private sector bank in India. ICICI Bank offers a wide range of banking products and financial services to corporate and retail customers through a variety of delivery channels and through its group companies.

We are a technology & innovation company. Delivering business software for Small and Medium Businesses (SMB's) is our passion. What sets a company apart is as much in its DNA as its achievements. Today, three decades since it was founded, Tally's product caters to millions of users across industries in over 100 countries.
Electrum Fintech Solutions provides its integrated Payments and Spend Management platform, ZRO in association with Yes Bank and Rupay wherein companies of any size can issue Prepaid Cards to their employees for a plethora of payments. ZRO is an innovative solution to the exasperating problem of managing corporate expenses and payments and it bridges the gap between the spending employee and accounting department.

Zobble Solutions is established since 2005, Zobble is the pioneer of e-education, extending services to over 60+ elite organizations. With a motivated team of 100+ it is bent towards creating impactful e-learning solutions for various domains and with over 600+custom content projects.

EPPS is the strategic alliance partner of Spine Technologies.Within a decade EPPS has expanded globally with 150+ customers, 100+ Partners, 200+ Employees
Core Integra with the help of its Leading Compliances Solution called Ctrl F provides cutting-edge cloud-based solution for seamless management of Labour law compliances. It has helped many marquees customer and start-ups in managing their complex Labour Law compliances labyrinth. 

ABC Info Soft Pvt. Ltd. is a New Generation Information Technology Company, incorporated with a vision to provide world class IT solutions to diversified industries across the Globe. Founded in the year 1996 as ABC Systems & Software, the company has been offering software solutions for various small and medium Enterprises.

eFleet Systems had been incorporated in the year 2002 with an aim to provide software solutions in 'Data Processing' and 'Systems Consulting' areas for Fleet Management Vertical.
Since then we have been working extensively to provide value to our customers by way of our recommendations in controlling costs and enhancing productivity. We are SGS – the world's leading testing, inspection and certification company. We are recognized as the global benchmark for quality and integrity. Our 93,000 employees operate a network of 2,600 offices and laboratories, working together to enable a better, safer and more interconnected world.
Our strategic alliance with Spine Technologies would allow us to extend our range of services towards Fixed Asset Verification as well as services in quality testing, inspection and certification to the industry.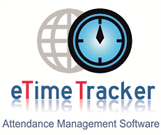 eTimeTracker Scheduler is a tool to automatically Pull Attendance Logs from Various Attendance Devices and Push them into Spine's Database for Real-Time Attendance Monitoring. Once Utility is Installed then it works smoothly without any human intervention. eTimeTracker Scheduler is capable to pull attendance records from multiple brand Devices.
Alliance & Integration Partner